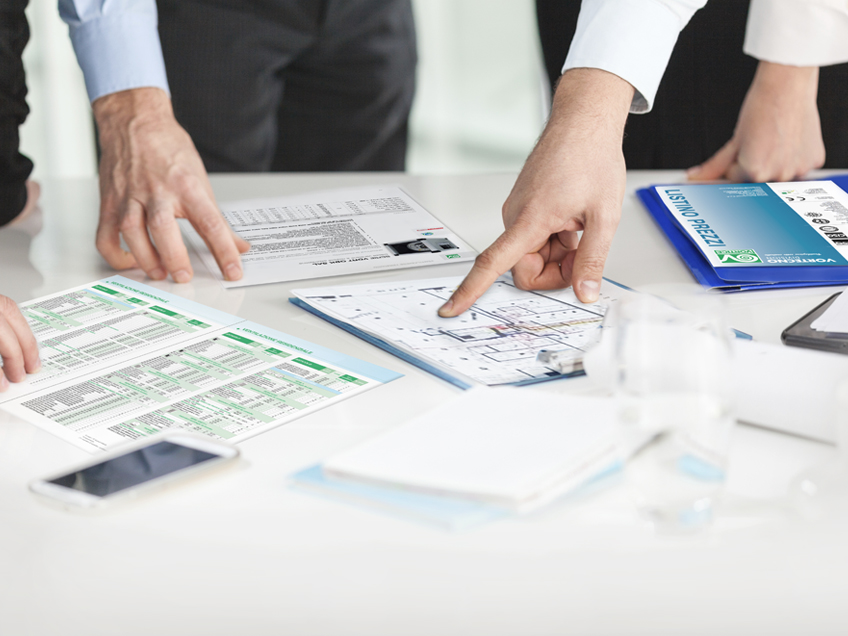 Presale Assistance: by your side in the design and sizing of the ventilation system
Vortice Pre-Sales Department is available to assist our customers during the product selection and suggest the best model or ventilation system to meet their requirements.
We support specifically our customers in the design and sizing of the ventilation system, not only suggesting the right product but also identifying the best solution for the specific application and ventilation requirements. Special attention is devoted to the sizing of centralised mechanical ventilation system with heat recovery. In these applications the most suitable appliance must be selected at the very beginning of the project. Starting from the scaled plan drawing, we indicate the most adequate model and provide detailed information on installation and commissioning of the whole ventilation system.
A useful tool for the design and sizing of ventilation system for residential, commercial and industrial premises is the FASTFAN software by Vortice.
Register and download it for free
This commitment is carried out through a strict selection of our commercial partners worldwide, by constant information and training activities, including also the support of our engineers for the resolution of the most complex situations. For all these reasons, our customers worldwide can rely on their local importer or distributors.